The Return to Buckingham Palace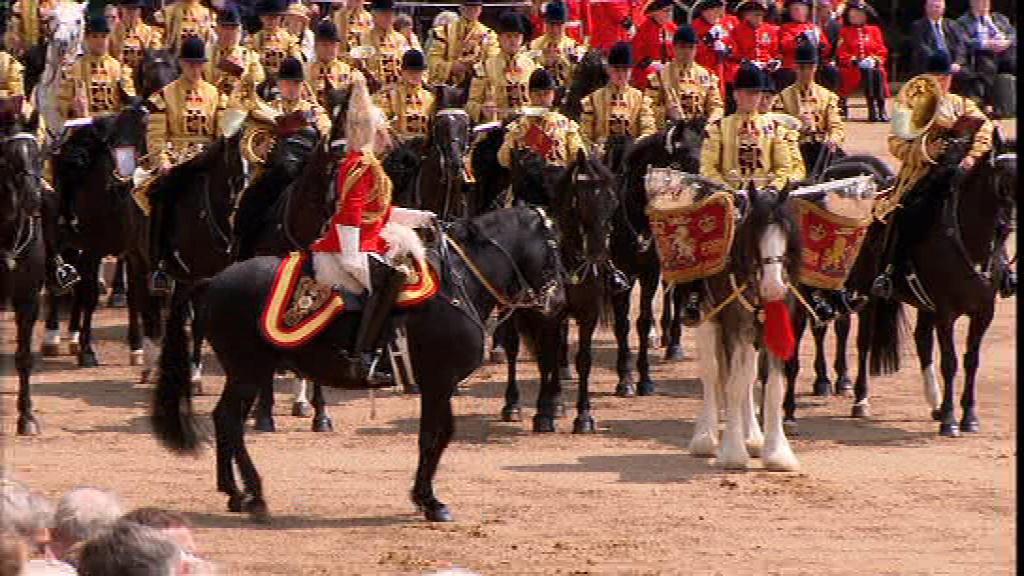 The mounted band's director of music, who is watching until the last division of the Sovereign's Escort has stopped, turns inwards as a signal to the Field Officer.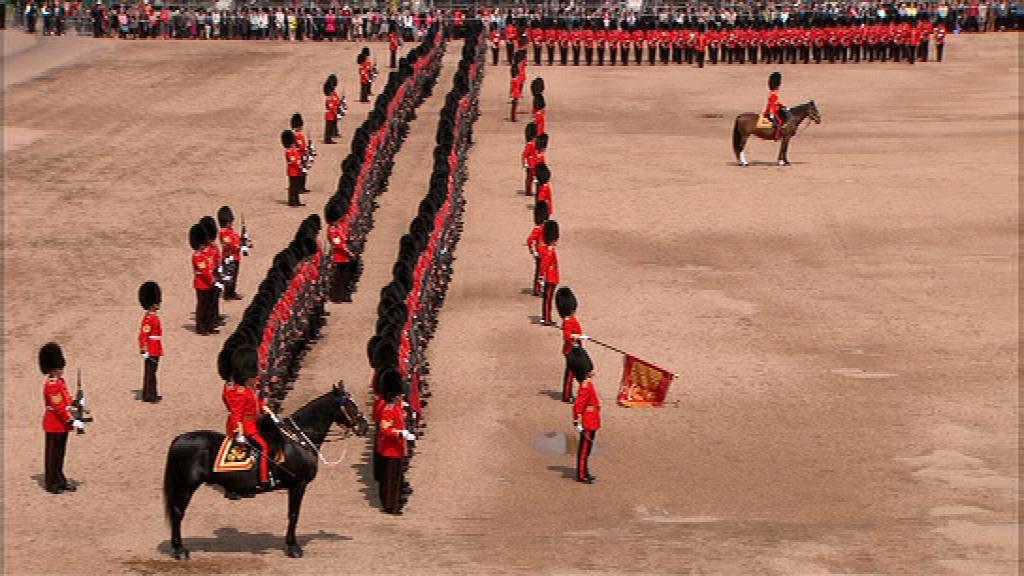 The assembled troops present arms and The Royal Salute is again played.
The Field Officer now reports to The King that his Guards are ready to march off.
The Garrison Sergeant Major, London District salutes indicating that the carriages transporting members of the Royal Family have passed the end of the approach road where the mounted troops are assembled.

(Photo courtesy of Sgt. Paul Shaw LBIPP (Army))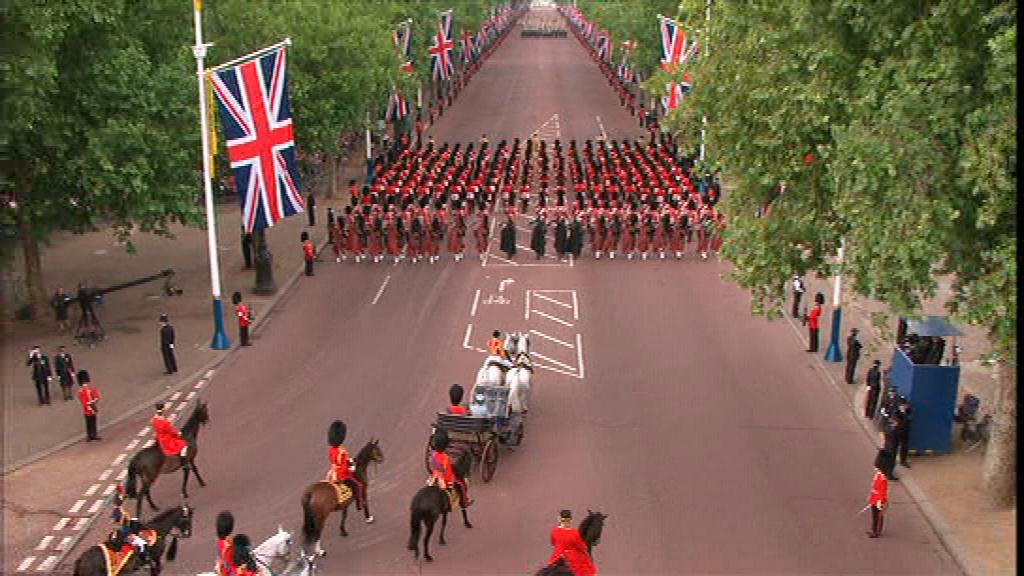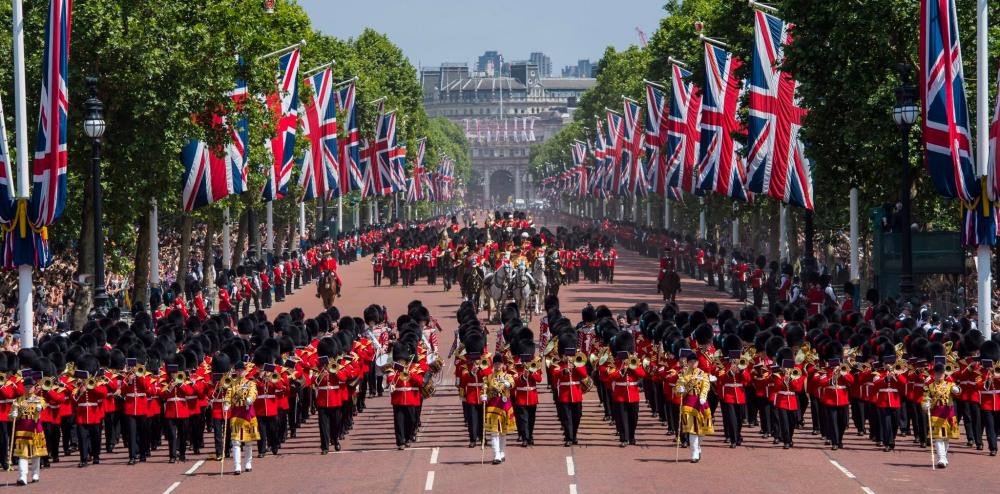 The King leads his troops back down The Mall to Buckingham Palace.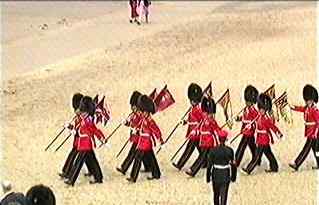 The parade ground markers, known as the Keepers of the Ground, march from Horse Guards Parade back to their barracks.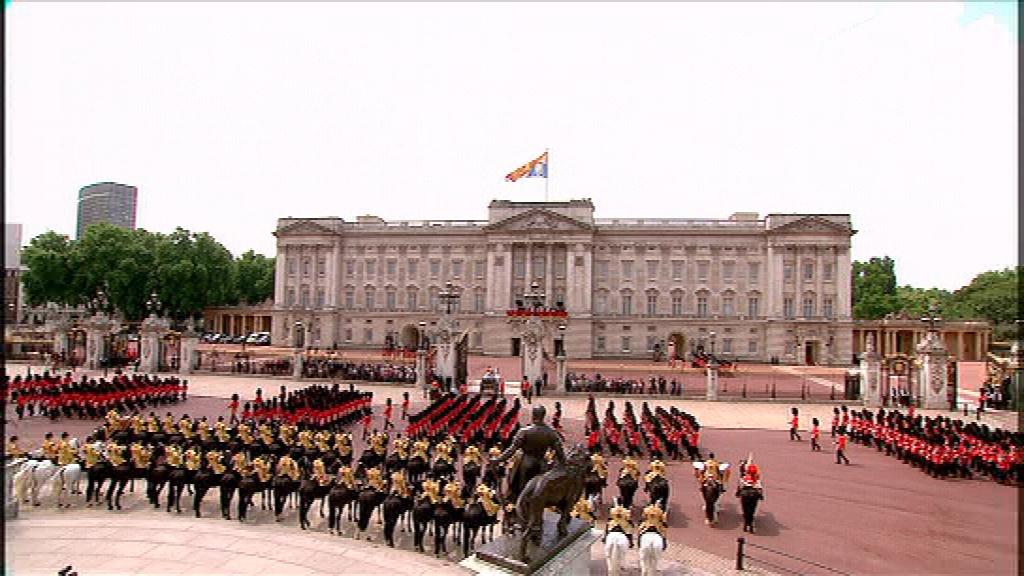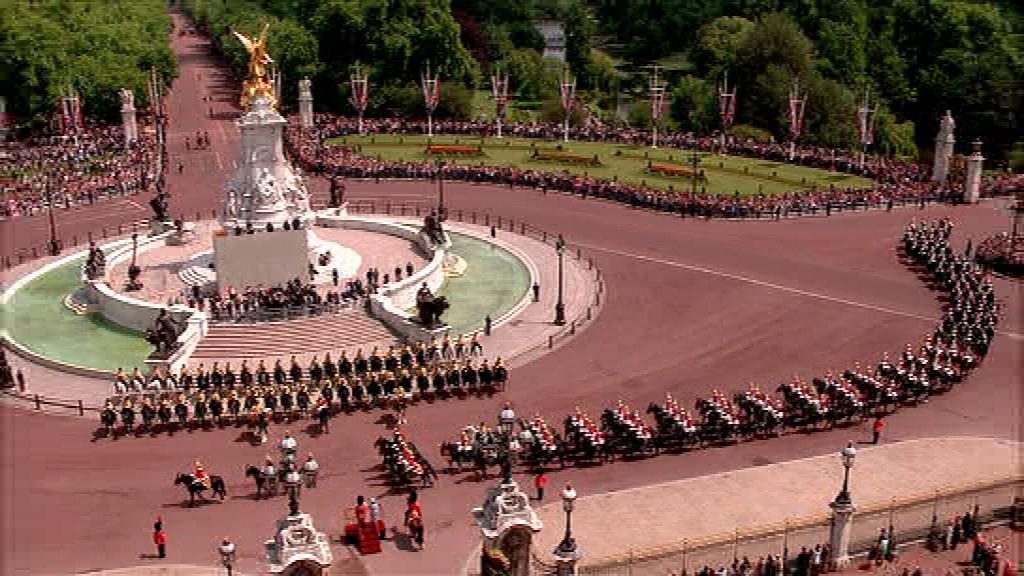 The King stops at the gates of Buckingham Palace whilst the entire parade once again marches past in salute.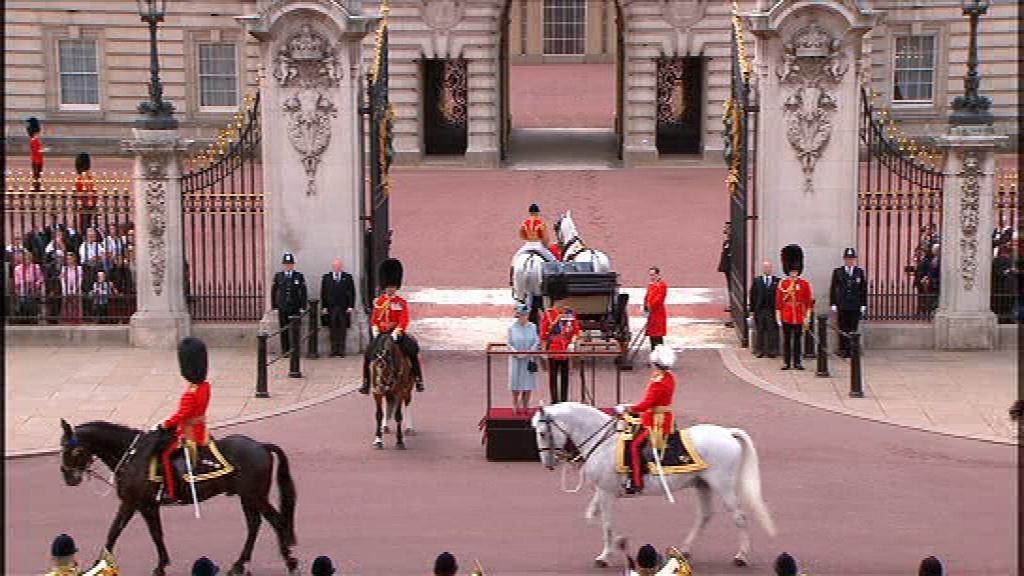 The Field Officer in Brigade Waiting makes the final salute to The King at the gates and His Majesty enters the Palace and proceeds to the balcony to join the members of the Royal Household to watch an RAF flypast.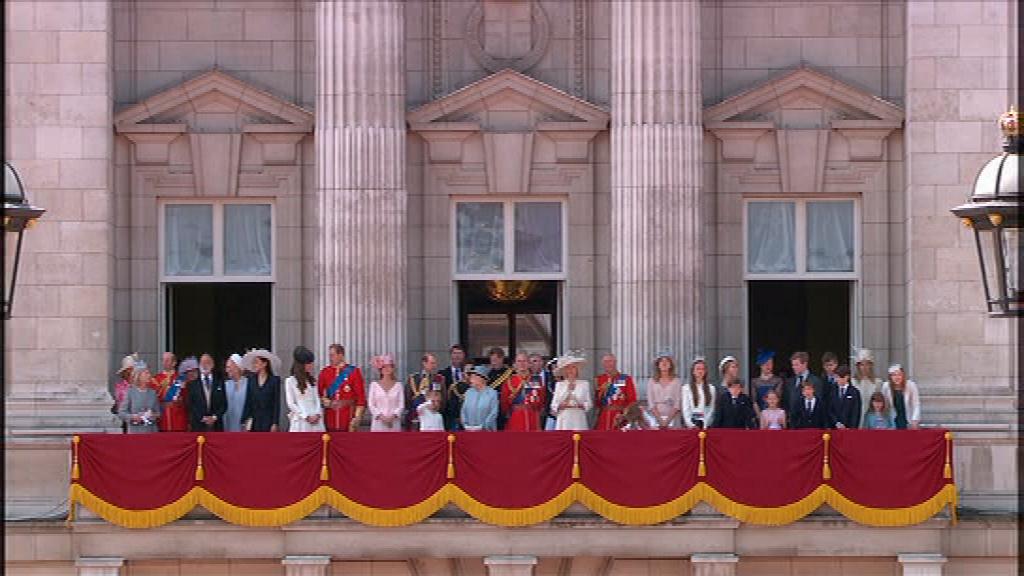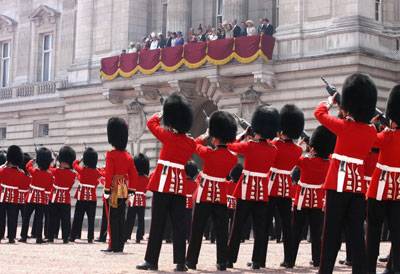 For Queen Elizabeth's 80th. Birthday Parade in 2006 the flypast was followed by a 'Feu de Joie' (Fire of Joy) which consisted of a cascade of blank rounds fired by the Old Guard, the New Guard and six Half-Companies of Street-Liners situated in the forecourt of Buckingham Palace. The gun fire was interspersed with bars of the national Anthem. It was the first time that a 'Feu de Joie' had been fired in the presence of Her Majesty by her Guards during her reign.
After the 'Feu de Joie', the troops on the forecourt laid down their weapons and removed bearskins for 'Three cheers for Her Majesty The Queen'.
Meanwhile, opposite the Palace in Green Park, The King's Troop, Royal Horse Artillery fire a 41-gun salute.
The Royal Standard flies proudly from the roof of the Palace indicating that The King is in residence.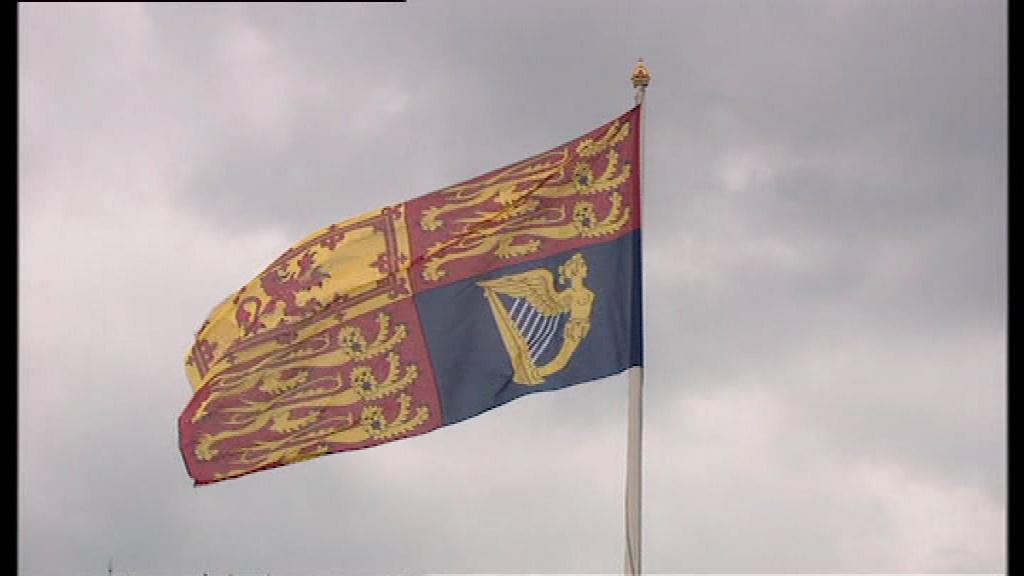 Return to home page